Please review the following documents and information before submitting a request
---
Review your policy to make sure it's covered by warranty.
Review the performance guides to understand what's covered.
Check out our FAQ's section for answers to some more common questions.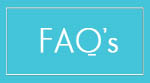 ---
Include a description of the problem (enclose picture if possible). Please be as thorough and comprehensive as possible as this will impact the response time.
Note item detail
eg: (6″ crack in drywall, 1/4″ wide) location: Bedroom
Contact Strata Management company for any items that have an impact outside of your unit or exterior of the building.
Prince Property Inc.
Office 780.416.9098
You must mitigate damages. eg: Turn off water, power at breaker box or secure dangerous conditions.